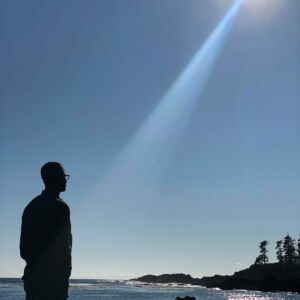 Education is simply looked at as a way to gain knowledge for Kazi, which is shown in his volunteer activities too. While working on his PhD in Software Engineering, serving as Vice President of the Graduate Student's Association at the University of Regina gave Kazi a taste of leadership and vision that he enjoys today. In April of 2013, Kazi was elected President of the Regina Bangladeshi Students Association, and has also spent time as a Coordinator for the World Literature Centre in February 2001. Kazi has a keen interest in politics, volunteering for the Regina Wascana Liberal Association as Vice President in March 2016. Kazi has always been a leader and a keen entrepreneur, and that shows in his positions within the volunteer associations he worked with, as well as the business risks he takes. Kazi's first business venture was a stock business, when he was 21 years old during his undergraduate study. While sorting through essays and lecture notes, Kazi was also buying and selling stocks, as well as dreaming up all the other businesses he wanted to start.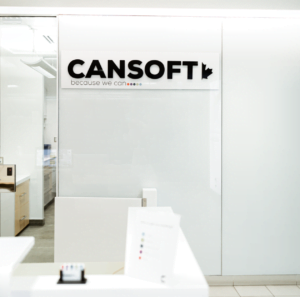 Cansoft Technologies was one of these business ideas. Starting as a small business in the basement of Kazi's home, and growing to one of the most well-known digital marketing and SEO companies in the Queen City. The company's motto is "Your Local Solution to Go Global" and "Because We Can", which speaks to the customer service provided to the businesses they have partnered with, providing the best IT solutions and digital marketing strategies to help them achieve their business goals. The team at Cansoft continues to expand globally, with partners in Canada, the United Kingdom, New Zealand, Sweden, and the United States. Services that the company provides are digital marketing, web applications, software development, website design, mobile applications development, search engine optimization, search engine marketing, social media marketing, and social media services. The technology industry is constantly changing, and Cansoft Technologies stays ahead of the curve because of their hard work, dedication, and savvy team.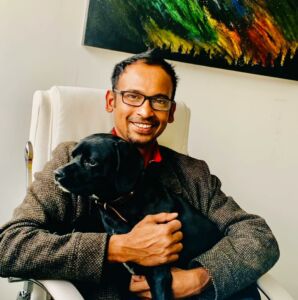 It has to be recognized that Cansoft Technologies wouldn't exist if it wasn't for Kazi himself. Having been in the technology field for 15 years, and boasting a Post Graduate degree in software systems engineering from the University of Regina, a Master's degree from Yeungnam University, and a Bachelor of Science from East West University, Kazi is very knowledgeable about the technology that he works with. Undertaking further learning through Google, specializing in analytics and AdWords, he understands the processes behind the marketing and SEO, and why each strategy undertaken for the clients works.
Kazi has always had vision. The purpose of all the schooling he had undertaken has always been knowledge, not the desire of degrees. He began getting involved in web technology and web development in 2008, but during his PhD in software engineering, he realized that by choosing to take a job in this field, he would be limited by the vision of the company for which he works, and he would most likely be limited in the amount of different projects he could explore. Kazi had always wanted freedom in his own work, the ability to work on and create his own projects while still creating job opportunities, for other likeminded individuals with the drive to get things done. Innovation was the key when starting Cansoft, then just a nameless team of one in a dingy basement, as the company started working on some web based innovative projects while gathering clients to work improve SEO and work on web development. SEO and digital marketing became the front of the company, with an entire team working on just this aspect of the company, and another team working on all the web development parts hidden in the back. What went from a company of one grew to more than a dozen people, meetings became less about how to get started and more about how to grow, with each individual bringing their own ideas to the boardroom. Cansoft, headed by Kazi, became a map of crazy ideas, most that became reality.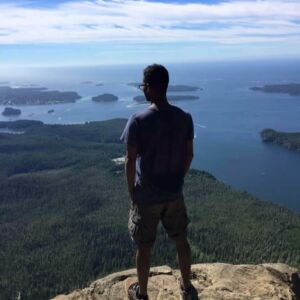 The knowledge that Kazi has is imperative to the growth of the company, but any business is only as good as its lowest employee. That is another strength that Kazi exhibits, the serene patience of a kindergarten teacher when it comes to training new employees, and this is a powerful asset to the company. New employees are aren't just taught to do their job, they're taught to do it well and eventually, to move up within the company, and old employees are constantly provided new opportunities to learn and grow. Any new idea or project an employee of Kazi's wants to work on or to pitch, they are listened to and supported. This is yet another asset that the company enjoys because of Kazi.