(The game-maker portrays Apple and Google as monopolies with comic book villains.)
Millions wondering about- "Is Fortnite dying?", "Is Epic Games Shutting Down Fortnite?" "Is Epic Games Safe Now?". If you're not watching the tech news last week, you missed the worth of cramming handfuls of popcorn in your mouth a whole afternoon as you stared broad-eyed at the screen wondering what madness was coming next. Thrilling baited both google and apple to remove "Fortnite" from their app store and play store and did so with a robust game strategy in mind — including an anti-Apple video incident in the game and two very public lawsuits.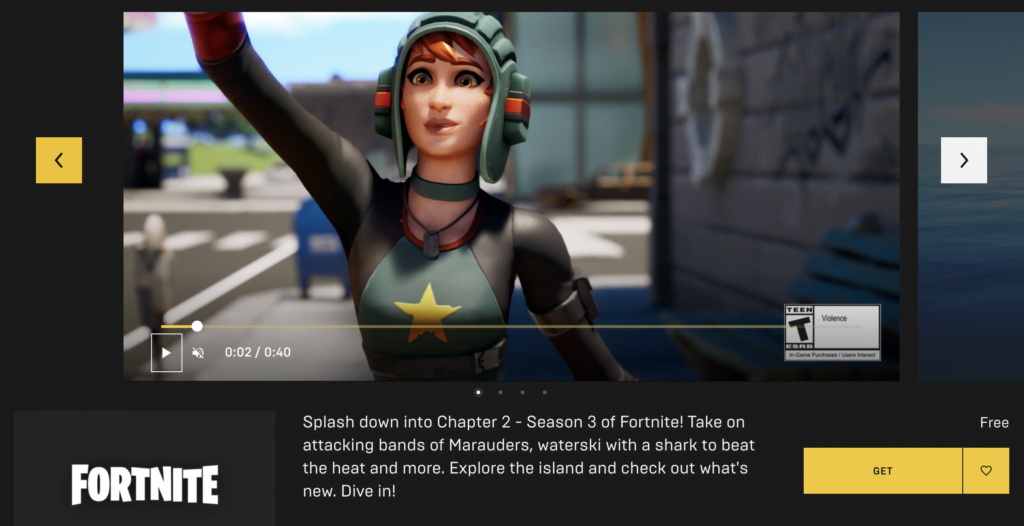 Epic Games put the millions of dollars it has raked into some use from its hit Fortnite video game, causing Apple and Google to drop their title from their respective platforms, then blitz them with a couple of lawsuits and an online video that mocks the two tech giants. And in doing so, Epic attracted the attention of the tech community to antitrust issues that plagued both companies at just the right moment.
"Epic Games has overcome the hegemony of the App Store," Epic said in his video recreation of the famous Macintosh Super Bowl commercial from Apple in 1984, referencing the same name's dystopian book. In Epic's version, posted online and the developer fashioned himself battling the evil overseer in his video game Fortnite Thursday. Epic said its game, which counts more than 250 million players worldwide, has now been blocked from more than one billion devices around the world.
Fortnite-maker Epic Games, after being removed from the Google Play app store, takes legal action against Google, just after doing the same with Apple.
When Epic Games bypassed their payment schemes, Apple and Google both pulled the popular game from their app and played stores to avoid giving them a sales cut. Both companies have on their app stores a minimum of 30 per cent of purchases.
Google said it would run a "open" system and bring Fortnite back to its official app store.
There are app stores available on Android phones other than Google Play, and it is still possible to install Fortnite from Epic Games' launcher app and the Samsung Galaxy app store, allowing it less restrictive than Apple's framework.
What happened?
Fortnite's new update gave all players a 20 per cent discount on their V-bucks in-game currency-but only if they paid Epic Games directly instead of using payment mechanisms from Apple or Google.
This broke the rules both stores were applying. Apple removed Fortnite from its App Store on Thursday, leaving new players with no way to access the game.
Epic Games had expected this to happen, immediately releasing a video mocking Apple's famous 1984-themed television commercial about battling a police state. This almost instantly released papers in court.
The app also vanished off the Google Play store hours later. Contrary to the high-profile promotional blitz she was prepared to mock Apple and rally support, Google's Epic was quiet.
Officially, Fortnite has only tweeted that the Google Play app is inaccessible and that "more information will soon be open."
What is the case in court? 
Details available via the U.S. court papers system show that in a California court, Epic Games filed complaints against Google, just like it did against Apple.
Much of the petition is about Google's compulsory 30 per cent cut from Play store sales, similar to Apple's. The text stresses that the slogan of Google once was "do not be bad."
"Google has reduced its slogan to almost an afterthought and is using its power to do evil to rivals, innovators, consumers and users in a multitude of markets where it has become a monopoly," it states.
Apple estimates that the smartphone economy is half a trillion dollars
Apple loves payments via its App Store
This outlines an arrangement reached by Epic Games with OnePlus, the phone-maker, to make its games "seamlessly" available on their smartphones.
"But Google has pressured OnePlus to renege on the deal, citing Google's 'extreme concern' about Epic having the freedom to install and upgrade mobile games by 'bypassing the Google Play Store'," it said.
It said L.G. had also disclosed its contracts with Google to keep it from adding apps for Epic Games to its phone.
What does Epic want?
Epic Games says it needs the mobile app stores changed to be fairer for all players (Developers).
Both in legal papers from Apple and Google, it claims it's not expecting a cash award or a more favourable offer for itself. Using the social media tag #freefortnite, it has started a consumer-rights focused campaign.
However, any reduction in Apple and Google's 30 per cent cut would greatly benefit Epic Games.
Google Reaction?
Google pointed out in a statement that users can theoretically install apps from other places, saying that using the Google Play store is a "option."
It added: "The open ecosystem on Android helps developers to distribute applications across multiple app stores," it said.
"We have clear policies that are fair to developers for game developers who want to use the Play Store and keep the store safe for users.
"While Fortnite is still available on Android, we can't make it available on Play any more because it violates our policies."
Apple Reaction?
Apple said in an argument: "Epic has had apps on the App Store for a decade, and has profited from the ecosystem of the App Store-including the tools, testing, and distribution that Apple provides to all developers.
"Epic readily agreed with the terms and conditions of the App Store, and we are pleased that they have built such a production company on the App Store. The fact that their commercial interests are now pushing them to lobby for a special deal doesn't change the fact that these rules provide a level playing field for all developers and make the store accessible for all customers.
What's more to come?
Apart from the litigation, the ability of Epic and Spotify to draw attention to Apple and Google is likely to cause further scrutiny, say industry watchers. In addition to ongoing attempts by U.S. regulators at the Justice Department and Federal Trade Commission, as well as Congressional lawmakers and both presumed presidential candidates Donald Trump and Joe Biden to find ways to rein in the two tech giants.
"These corporations have market control as they exist today," said U.S. Rep. David Cicilline, a Rhode Island Democrat, at an antitrust hearing in July involving Apple CEO Tim Cook and Google parent Alphabet CEO Sundar Pichai, as well as Facebook CEO Mark Zuckerberg and Amazon CEO Jeff Bezos. "All need to be split up. Everyone wants good supervision and transparency."