The latest shopping push from Google coincides with increasing concerns from small businesses that Amazon is pushing them out for more fees. Up to 40 percent of every dollar of sales created on Amazon by third-party merchants goes to the e-commerce giant.
(Bloomberg)—Google launched a new campaign on last month to attract Amazon.com Inc. retailers, part of a broader search to become the only place customers go when they want to buy something online. The search giant said it would remove the fees that merchants pay for allowing users to shop directly via the Google Shopping app. This is the latest in a series of steps that the company has taken to make this simpler and cheaper for consumers to access items from millions of customers every day using Google's search engine.
Google is the largest search engine globally, but nearly half of Americans are beginning to look for products to purchase on Amazon, while just 22 percent are starting on Google, as per a survey from CivicScience research firm last year.
Google Shopping has been around for years, but merchants needed to purchase advertisements to list their goods until recently. If customers ordered directly from Google, the vendor was on the hook for fees of up to 12 percent of the sale. The company is nixing these two obstacles and has also begun to display free lists of items directly in the critical search results.
Google is nowhere near Amazon in terms of its operation as an online marketplace. According to e-commerce research firm Marketplace Pulse, Google Shopping had around 3,700 stores and other retailers in late 2019, compared to 3 million active sellers on Amazon. Despite these retailers, Google does not have enough listings of goods to make it a leading ecommerce destination.
The latest shopping push from Google coincides with increasing concerns from some small businesses that Amazon is pushing them out for more fees. Up to 40 percent of every dollar of sales generated on Amazon by third-party merchants goes to the ecommerce giant. This includes storage fees for warehouses and advertisements; this drives their products higher in the results of product searches.
The Alphabet Inc. subsidiary is accelerating the industry reforms to make them accessible for the massive wave of small businesses prompted by Covid-19 lockdowns to sell online, Google Commerce president Bill Ready has said. Searchers who want to help local or small businesses should add filters to locate certain kinds of merchants.
Google announced on Tuesday that retailers could upload their goods to its shopping platform in the same way as Amazon, making it easier to list them on both marketplaces.
Ready wouldn't comment on competing with Amazon but said Google's goal is to make companies selling online as convenient and inexpensive. Also, the company announced integrations with Shopify Inc. and PayPal Holdings Inc. to help retailers control their inventory and sell directly on Google. Ready said more integrations are coming.
It's no secret that Amazon dominates the e-commerce market. This has made shopping incredibly easy for people around the world. Still, it may feel more like the playground bully for an independent e-commerce retailer — aggressively fighting to dominate the world as a whole. Of course, they're going to let you in on the fun, but then you're at their mercy with high sales, shipping and storage charges, and rigid, unforgiving policies.
Yet Google is changing this to help battle the Amazon attack against big brands and small brands alike. And what's their new strategy for assisting independent retailers in turning more Amazon customers off? Formerly known as Google Purchases, merchants are trying to grasp the latest Google Shopping Actions, which have been rebranded.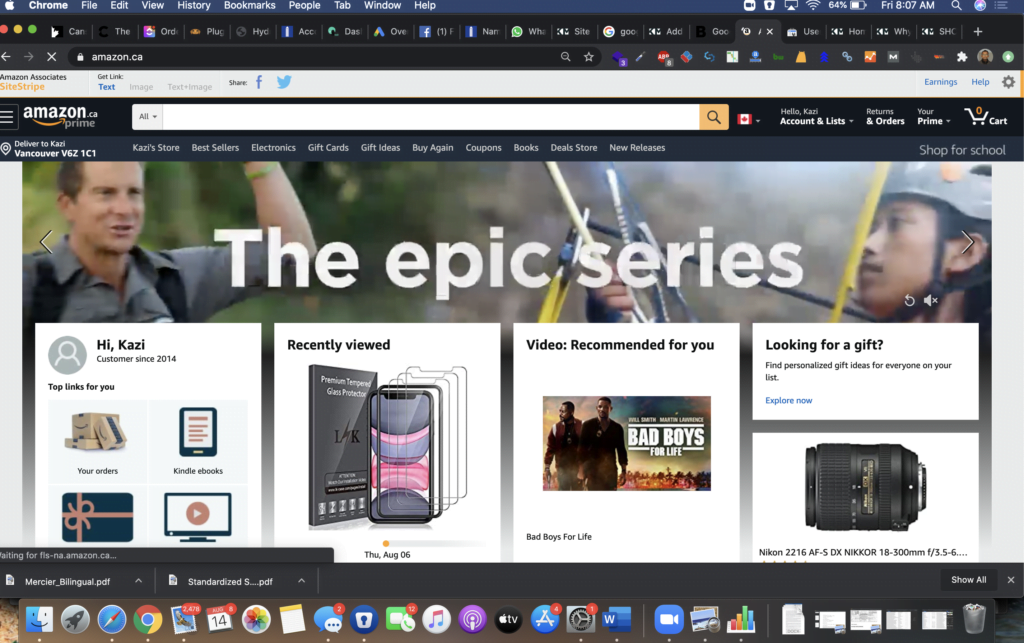 Amazon Has a Hold on Consumers
Google Shopping Actions are created as a reaction to the retail sector's hold on Amazon. The majority of consumers surveyed expected to spend the most on Amazon during the holiday season.
Amazon is now bigger than 10 of the largest combined retailers globally, including Walmart, Target, Macy's, and Best Buy. And they rise.
Amazon has become the giants they are today by solving the critical challenges in having consumers to buy online directly:
Amazon has become the giants they are today by answering the essential difficulties of having consumers to buy online instantly:
Checkout friction
Consumer trust
Product recommendations
Purchase fear
Amazon has become stronger using these tried and tested methods, being the center for consumers to do one-stop shopping for anything.
And as Amazon expands, they are gaining more control over the platform's third-party vendors. Sellers are now paying an average fee of 15 percent. That's after subscription fees and before shipping fees, which are almost necessary if you're planning to compete with qualifying Amazon Prime products on the platform. Yet as retailers become more reliant on them, no guarantee is provided that Amazon does not increase these costs.
As Amazon's grip over retailers expands, Google has slowly tinkered and experimented with its marketplace.

Google's New Marketplace
Google has their interest in mind, and they know that Amazon is going ahead as their greatest rival. They also realize that they need to build an excellent e-commerce experience for online shoppers in the same way as Amazon does if they intend to succeed. So they know that they need to partner with third-party vendors to get it done.
That's why, in the past few years, they've rolled out a host of new apps and resources for e-commerce sellers like Google Shopping, Google Express, and Local Services Ads:
Let's concentrate on their new and most disruptive breakthrough: direct purchases through Google Purchases, also known as Google Shopping Actions.
Google Sets the Stage to Take on Amazon
Amazon is the first place many consumers go to when searching for goods, yes, but there is still a lot of work taking place on search engines (and by search engines, I mean Google), which accounts for almost 75 percent of the worldwide online search.
By creating a Google Shopping Actions ad that addresses keywords that your client will use in this research process, you can introduce your brand into their decision-making process early. Also, if they are not yet ready to buy, they will be added to your brand early on, and when they analyze choices and make their buying decision, they will be comfortable with it.
This also increases the odds of being in front of them as they are about to make their buying decision until their work is through.
Critical Differences Between Amazon and Google Shopping Actions
Although Google will own the partnership with consumers as Amazon does, the two are not the same. Unlike Amazon, which directly sells goods itself; in this process, Google only primarily operates as a source of referral advertising. They don't have as stringent rules against marketing materials and maintaining the consumer relationship as a result of that dynamic.
Amazon strictly prohibits you from submitting details to customers designed to delete it from the Amazon ecosystem. In your physical shipments, that includes anything that would send customers to visit your site.
Now Google Shopping Actions have no such restrictions. You will seek to turn those one-time shoppers into regular customers with numerous offers to enter your platform. Two can strategies include providing targeted promotions and guarantees. For example, you might have a card that offers a particular discount or free shipping to customers. Include all your contact details, naturally:
You will guide consumers to your site to register the product for extended coverage if you sell consumer products or something with a warranty:
Both of these approaches help first-time consumers find the site and take action. When you meet their needs by providing both your goods and services, they will be more likely to purchase directly from you the next time they're on the market. More significantly, you will now have their email address for potential opportunities to contact them.
To change their tactics accordingly, advertisers need to be aware of the main differences between Amazon and Google Shopping Behavior. Marketers will look at using this channel as an entry platform on Google Shopping Actions, and then keep consumers on-site af